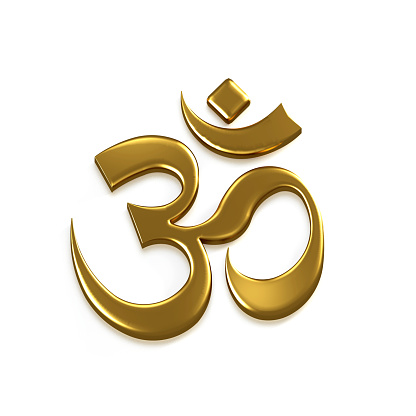 IT'S TIME TO START TAKING CARE OF US !
START OF COURSE FOR YOGA AND MINDFULNESS CLASSES AT THE LOTUS CENTER OF SEU D´URGELL WITH NATIVE TEACHERS AND QUALIFIED BY THE DEPARTMENT OF EDUCATION, SPECIALISTS IN MUSCLE PROBLEMS ( lumbar, cervical, knees, shoulders ) AND EMOTIONAL (anxiety, insecurity ,pors, concerns, sadness )WITH MORE THAN TWENTY YEARS OF EXPERIENCE.
WE ALSO OFFER INQUIRIES, MASSAGES , THERAPIES AND TRAININGS
For inscriptions print the sun·licitud, which you can find by clicking on this link and submit a photo
or pdf with all fields completely filled, acceptance of data privacy, etc and signed a: escolalotus@gmail.com
This registration document must be handed in before attending the face-to-face activities.
And for online activities after sending us we will email you the links to connect via zoom
INTRODUCTION
TIMETABLE
TEACHERS AND DESCRIPTION OF ACTIVITIES
PRICES
REQUIREMENTS AND CONDITIONS / CALENDAR
IT IS REQUIRED TO BRING
PROTOCOL SANITARI
In the West we usually understand yoga as physical and confuse it with pilates, gymnastics … If you want to know yoga in its origins as a tool of awareness and respecting tradition we will be happy to help you at the Lotus Center in La Seu d'Urgell, with dedicated professionals.
We invite you to practice the roots of yoga and its authenticity, if it's time to get to know something different!
SCHEDULES AND ACTIVITIES
Hatha Ioga amb Pradeep :
TUESDAY 18:30 a 19:30 h.
THURSDAY of 18 a 19 h
Integral Therapeutic Yoga with Laura Sivaneih :
WEDNESDAY of 18 a 19 h
Meditation and Healing Sessions with Laura and sporadically Pradeep:
WEDNESDAY ONLINE OF 19 A 20 h
More information can be found on this same website in the events section,
or click on this link that takes you to the page of Meditation and Healing Sessions from the Self
WE FOLLOW THE SCHOOL CALENDAR APPROXIMATELY.
Classes particulars , schedules at convenience
For registrations ask for the sun·or download it on this page: escolalotus@gmail.com
HATHA YOGA CLASSES WITH TEACHER FROM INDIA
PRADEEPKUMAR MESTRE DE AYURVEDA I YOGA Vaidya in Ayurvedic Medicine and Panchakarma from the Kerala Traditional Institute. (Duration of studies of 5 years). Specializing in Traditional Marma Medicine, by the Kerala Marma Association, duration of studies of 10 years. Classical Yoga teacher in the Sivananda and Satiananda lines.
Work experience of more than 20 years, dealing and teaching with people from all over the world in India and Catalonia.
EL HATHA IOGA it is based on deep, sustained stretches, and is very energetic. It offers physical strength and vitality and works silence.
REGULAR THERAPEUTIC INTEGRAL YOGA CLASSES
AND MEDITATION , THERAPEUTIC PSYCHOLOGY WITH SIVANEIH OF CATALONIA,
CHILDREN, I CLASSES PARTICULARS
LAURA SIVANEIH, PHILOSOPHY TEACHER, PSYCHOLOGY, YOGA, AND ENERGY THERAPIST
A graduate in philosophy, she has dedicated herself to teaching in secondary and primary education with the Department of Education of the Generalitat..
L'any 2001, with 23 years, he is making his first trip to India and will have his first Yoga Master. Since then, it is directed towards Eastern philosophy. She has been working in the world of yoga and energy for a long time 20 years.
He has studied and taught different yoga and energy techniques in India, especially on the Satyananda line, where he has lived, and has been for long seasons 20 years, and in Catalonia.
INTEGRAL THERAPEUTIC YOGA
It is based on gentle stretches, recol·postural location, and in working out emotional states, awareness and relaxation. It is more guided and guided for people who find it difficult to focus. And more corrective for people suffering from neck diseases or pains, lumbar, shoulders. Postures are not maintained as long as in hatha Yoga.
MINDFULNESS AND MEDITATION
We work on training, mental control and concentration. From different varied techniques that touch different aspects of the human being. Basically with breathing, relaxation, display, focus and mantras.
INTEGRAL THERAPEUTIC PSYCHOLOGY
Mental health cases, emotional and physical working from different tools.
We must distinguish when I need a group class where a guide will be given so that the person can do their work of personal evolution or when I need personal and individualized attention to treat my specific problems.
YOGA KIDS & ENGLISH FOR GIRLS Primary In ENGLISH.
It's about children being able to connect with a space that we all have inside and that we usually lose when we become adults., due to excessive worries and activity. It offers to educate in the intellect·emotional intelligence, to know how to manage a positive attitude throughout your life.
We also work with stretches that bring multiple health benefits such as correcting and avoiding
back problems, cervical …
Laura, whoever takes the classes has experience of 20 years as a primary school teacher, secondary school and English in the education department of the Generalitat de Catalunya and as a yoga teacher.
BOLLYWOOD DANCE
It's a fun dance that combines different types of dances from around the world. The music is very lively and engaging. Exercise coordination, the expression ,body awareness, letting go, download and move, joy, life and motivation.
CLASSES PARTICULARS:
For people who need to work on some specific aspect, diseases, or they want personalized treatment.
Private lessons are like a private consultation where directions are given to the person concerned.
CLASSES ONLINE
Meditation and Healing Sessions with Laura and sporadically Pradeep
Meditation and Healing Sessions with Laura and sporadically Pradeep 19 h
You must close the microphone so that there is no interference and if you want to ask open and close again.
PRICES
Registration 40 euros for new students / ( euros for new students, which runs from September to June, must be paid for reinstatement)
1 session per week 40 euros
2 sessions per week 55 euros per month.

Individual sessions are not recommended, that's why we don't have test classes, better sign up for a month as we do not charge you tuition and all classes are different, giving more importance sometimes to posture, others to the breath, etc, and so we can value each other
Subscription 5 sessions 70 euros (expires to 3 months)
Subscription 10 sessions 130 euros (expires to 6 months)
Classes particulars: 40 euros per 1 hour session.
Fees are passed by the bank at the beginning of the month. We do not take cash.
You must register as a member before attending classes using a form that we can email, with your personal and bank details or you can download.
For inscriptions print the sun·licitud, which you can find by clicking on this link and submit a photo
or pdf with all fields completely filled, acceptance of data privacy, etc and signed a: escolalotus@gmail.com
This registration document must be handed in before attending the face-to-face activities.
If at any time you want to unsubscribe you must notify with 10 days in advance before the end of the month and sign a termination paper, otherwise the fee will continue to be charged.
REQUIREMENTS AND CONDITIONS / CALENDAR
We roughly follow the school calendar, comenem the 13 from September to 22 of June, Christmas holidays from December 23 to 8 of January and Easter of the 3 him 10 closed in April.
You can join at any time.
Anyone can come to classes with or without experience. THERE ARE NO TEST CLASSES. It is advisable to sign up for at least one month because all classes are different, and being able to value each other. For new students no tuition is charged. In addition, during the pandemic we do not offer individual classes as there are stable groups of coexistence.
It is ESSENTIAL to become a member using the form before joining the classes
If you need more personal clarification you can also call Laura: 677739318
IT IS REQUIRED TO BRING
Comfortable and wide clothes, T-shirt, long pants and jacket as there are more active and other moments of relaxation.
The mats are disinfected and are available in the center.
Due to the pandemic, when the cold starts, bring a small blanket or towel to cover.
FACE OR ONLINE LIVE ZOOM
We offer many courses , workshops , activities and therapies in different places , mainly in the Pyrenees of Catalonia and in Kerala ( India) and various modalities , weekdays, weekend, intensive and online.
If you need to request more information by email info@lotusayurvedayoga.com specify which course or therapy where and which modality .
If you do not see any date published on this page for any modality or place, it means that it is not scheduled for this year or there is no forecast.
TO CLARIFY WHAT ACTIVITIES OR COURSES ARE SCHEDULED, WE ADVISE YOU TO VISIT THE AGENDA PAGE, YOU CAN DO IT BY CLICKING ON THIS LINK, THERE YOU WILL FIND THE NEXT DATES AND PLACES OF EVERYTHING WE DO ORDERED
PROTOCOL SANITARI
Dear customers,
To ensure maximum security for all we will follow the protocols:
* MANDATORY USE OF MASK
COL·PROPERLY LOCATED COVERING NOSE AND MOUTH TO BE ABLE TO WORK SAFELY AT ALL TIMES DURING MASSAGES, THERAPY, CONSULTATIONS AND ACTIVITIES.
* WHEN ENTERING ICE HAND IN HANDS AND SHOES
* USE OF CLOTHING: Come moved house, things if we leave them in the locker room
* IF PRESENTED COLD, Sneezing, TOS .. CANNOT BE ATTENDED
* DISTANCE between mats and between you at the entrances, etc.
Thank you for your cabbage·collaboration.
Lotus Center.